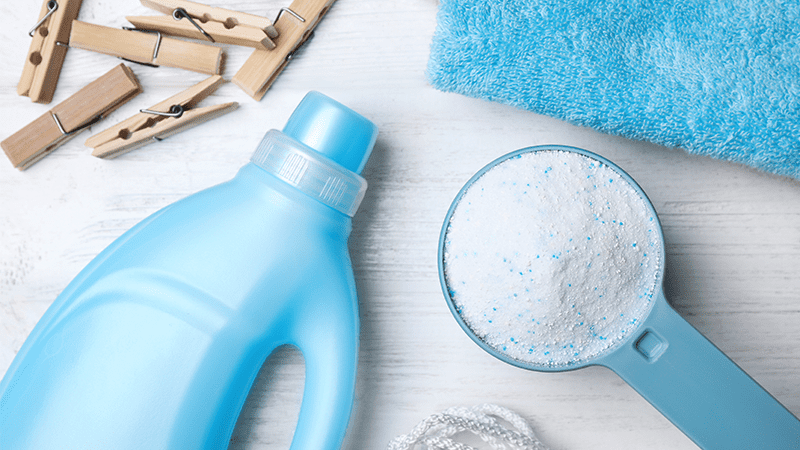 Powder and Liquid Detergents: A Comparative Study
When deciding between powder and liquid detergent, several factors come into play. These include the water condition, work environment, and type of stain you want to remove.
Reliable powder and liquid detergent manufacturers also provide instructions for safe handling. This guide lets you explore your options and decide what detergent best suits your needs.
Powder vs. Liquid Laundry Detergent: What's Best?
Powder and liquid detergents can effectively fight stains and remove mud, grass stain, and grime. Chemicals used in industrial and commercial facilities also offer more potent cleaning abilities.
Powdered laundry detergents provide both hand and machine-washing options. They remove grease, dirt, dust, and gasoline from fabrics used in commercial settings. However, a significant drawback of powdered cleaning substances is that they may need to dissolve properly in water. As a result, these products may leave behind residue in the form of soap suds.
In comparison, liquid detergents are far more effective in water-breaking down stains. Such chemicals help remove oil and grease stains from your laundry.
Which type of laundry detergent is more cost-effective?
Powder detergent is a far more economical option than liquid detergent. Since the former is more lightweight, it's less expensive to export and manufacture the product. As a result, it's cheaper to buy from laundry detergent manufacturers.
Is liquid or powder detergent better for a commercial laundromat?
Liquid detergent is a better option for commercial laundromats because it causes less buildup. It dissolves in water regardless of the temperature and doesn't cause soap suds. Contact our experts if you're looking for a private-label laundry detergent manufacturer.
Which type of detergent is better for measuring the right amount?
Powdered laundry cleaners are more straightforward to measure than liquid detergents that can over or under-dose. To avoid issues with detergent buildup, always read the manufacturer's directions. Once you've determined load size and soil level, you can measure the detergent accordingly.
What is better for your septic system?
Ingredients in powdered detergents may not dissolve in the first wash. This can lead to blockages in your septic system. The residue may also clog the washer's hose, reducing its ability to drain. In contrast, liquid detergents dissolve entirely in water, so they're less likely to cause septic issues. Make sure you are dosing as per the recommended amount on the product packaging.
What is better for hard water?
Liquid detergents ensure a thorough cleanse in untreated water. This is because the ingredients don't react with the minerals in hard water, making it easier to drain. In the case of powder detergents, you'll need a higher quantity of detergent for an effective cleanse.
Should You Invest in Custom Chemical Formulations?
Are you looking for liquid detergent manufacturers near you? Get in touch with Wilson Chemical Innovations for custom-made chemical formulations. We supply various industrial and commercial chemical cleaning products per your requirements.
With years of experience in chemical manufacturing, we offer custom blending solutions to all our customers. Equipped to accommodate small to large-volume production, we also ensure safe material handling.
Talk to an expert from our team today.