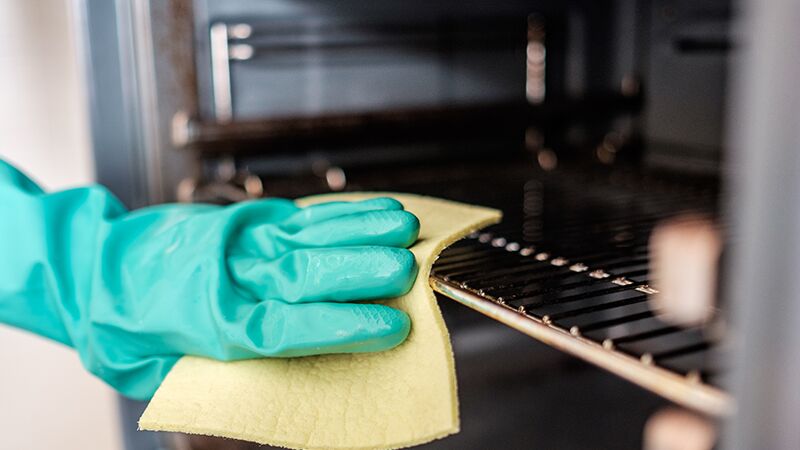 The Working Process of Oven Cleaner
You spray the oven cleaner inside, walk away for a few hours, and then open the door to find a clean interior. Regardless of your oven, most cleaners loosen food, which makes it easy to wipe away. Regardless of the oven cleaner manufacturer, that's the advantage of this product.
How An Oven Cleaning Chemicals Manufacturer Makes Products That Work
Oven cleaners aren't magic. Instead, they're made with specific chemicals that not only clean but also sanitize. The most common chemicals include amphoteric surfactants and sodium hydroxide. Together, they reduce the amount of time and effort it takes to complete this unpleasant job.
Manufacturers often add other chemicals to their products. For example, many products contain diethylene glycol monobutyl ether, butane, and monoethanolamide. Also, they're commonly formulated with water-soluble solvents, as well as other compounds. The best oven cleaner manufacturers in Ontario go further by customizing products using organic and natural substances.
The chemicals an oven cleaner manufacturer uses have a high pH level. Since these produce caustic effects, they're able to harden and dissolve stuck-on food. In other words, the proteins, fats, and oils typically found inside ovens disintegrate.
Why Is pH so Important?
Although all the chemicals an oven cleaning chemicals manufacturer uses in its formula have an essential purpose, pH plays a critical role. The reason is that the higher the level, the more powerful and effective the product. So, when researching different products, remember that you want a product with a high pH level for harder-to-clean ovens.
Now, that doesn't mean an oven cleaner with a pH level of 7 isn't a good choice. Remember, some of Ontario's best oven cleaner manufacturers keep this level lower while adding natural ingredients. The result is products that yield outstanding results.
After spraying a cleaner on the inside of your oven, a unique process begins. Known as pyrolysis, this process removes liquid and food spills. Due to the chemical reaction of the product, white deposits appear. Then fatty acids turn into ashes. At that point, you can wipe them off and enjoy a clean oven.
As mentioned, an oven cleaner manufacturer uses foaming solvents, and these create interfacial tension. This is what expedites the process of alkaline-based chemicals. The foaming also decomposes hard-to-remove food particles.
Customizing Products for Your Company
Suppose you want an oven cleaner that gets the job done and offers something unique from other products on the market. Contact us at Wilson's Chemical Innovations Inc. As one of the leading oven cleaner manufacturers in Ontario. In that case, we create innovative products to help businesses like yours succeed.