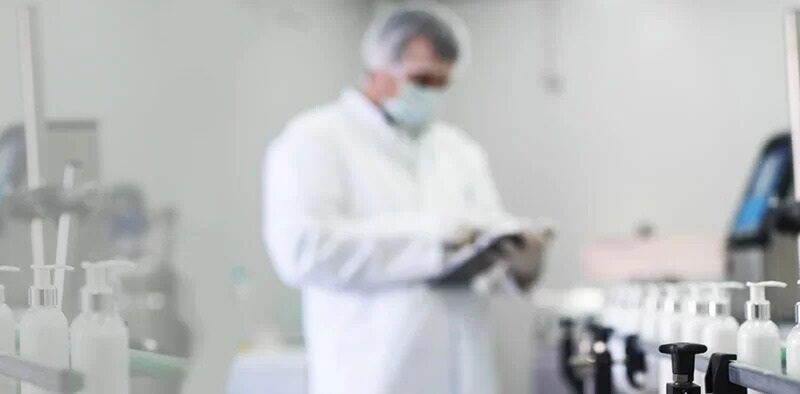 What Chemicals Go Into Soaps?
In the era of the COVID-19 pandemic, the use of soap is essential. Soaps assist in cleanliness and are crucial products. Without soap, sanitation would not be possible. Soap-making has been around since ancient times, and the process has evolved. Centuries ago, it was commonplace to make soap by combining numerous essential oils/fats then combining them with a strong base such as sodium or potassium hydroxide. These days, it is mainly a collection of surfactants along with skin-enhancing components. However, many might not know how to make soaps or what ingredients go into them. That is why private label soap manufacturers can provide soap products for businesses. Before getting started making soap, it's essential to know what goes into them.
Chemicals in Soap
The basic materials in soap that most people are familiar with include fats and a strong base. To be precise, the exact formula is C17H35COO and a metal cation. Another chemical used is sodium stearate. Soaps are composed of either potassium salts or sodium salts. Soaps present as a long-chain carboxylic acid that combines potassium hydroxide with vegetable or animal fat. Acetic acid is also utilized. Soap bonds to water and debris with the use of its hydrophilic properties.
Since water has a durable surface tension, soap assists in reducing the tension, also making soap easier to spread. The properties of soap also allow for the dirt being cleaned to be removed immediately. Nowadays, soap making consists of the involvement of organic acid with alkaline chemicals. Alkaline chemicals include potassium or sodium hydroxide. Sodium tends to make the soap more consistent in texture, while potassium assists in softness. Nevertheless, the chemicals that it takes to manufacture soap can be complicated to understand. That is why soap manufacturing companies provide soap-making services.
Chemicals in Liquid Soap
The ingredients for liquid soap differ slightly from other types of soaps. Liquid soap includes only fats and bases as ingredients. Other elements found in liquid soap include sodium benzoate and benzoic acid, sodium Laureth sulphate, methylisothiazolinone and methylchloroisothiazolinone, Cocamidopropyl betaine, fragrance, pH adjusters, and dyes. All of these chemicals come together to make the perfect soap solution.
Sodium benzoate is vital to preserve soaps and avoid the development of mould and bacteria. Sodium Laureth sulphate provides a foaming element that many know. Fragrance assists in delivering a particular scent for soap, such as lavender or strawberry. PH adjusters assist in measuring the acidity of the solution. The higher the numbers, the lower the acidity.
Private Labeling Soap Manufacturers
Soap manufacturing companies in Canada and the Greater Toronto Area (GTA) can manufacture solid and liquid soap. Wilson's Chemical Innovations Inc. proudly serves the GTA, including Southwestern Ontario. The production of liquid soap must be done carefully to create an effective product. Private label soap manufacturers can make various soaps for different companies and purposes, including janitorial services, automotive distributors, personal products, and factory supplies. For more information, contact Wilson Chemical.